It looks like the O's aren't the only area team facing a
ridiculously difficult stretch
in the first month or so of the season. Dear Baseball Gods, what did we do to deserve this??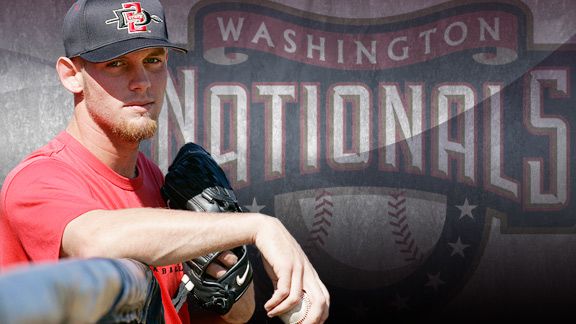 Will we be seeing Stephen Strasburg sooner than we thought?
Buster Olney
reports
(must be ESPN Insider to read full article) on the toughest NL schedules early on:
1. Washington Nationals
Home/away: 19 of their first 40 games are at home.
Games against teams that finished over .500 in 2009: 31 of their first 40 games.
Meat-grinder stuff: The Nationals will get challenged right from the start, with six of their first nine games against the Phillies, and starting on April 19, they play a stretch of 19 straight games against teams that contended last year. Maybe it would be good to call up Stephen Strasburg in May, to let him get his career started under a little less stress than he already is going to face.
Nat's and O's: punished for futility by not getting to play themselves since
forever
1997!