With
Sergei Fedorov
and
Viktor Kozlov
forsaking freedom and liberty and all things American, choosing instead to return to Mother Russia's cold, iron teat (hello Magnitogorsk!) the Capitals knew they had at least two glaring holes in their offense heading into the start of free agency.
George McPhee took care of one of those needs by
signing Mike Knuble
to play r
ight wing on the Ovechkin-Backstrom line, but a void (potentially a much bigger one) exists at the
second-line center position.
Not the guy the Caps want to see playing second-line center
You don't need look any farther than the Pittsburgh Penguins to see how critical the center position is in today's NHL; Crosby, Malkin and Staal give them, without much argument, the league's top trio of centers.


The Caps, who looked to have an embarrassment of riches at center not long ago, currently have a young Swede and not a whole lot else. Fedorov's departure coupled with Michael Nylander's perpetually-circular suckitude means that there's no proven pivot on the roster that can consistently play both ends of the ice beyond Backstrom.

So what's Bruce Boudreau to do come opening night? To our mind, there are a few options; here's a list of the candidates:


The Favorites:
George McPhee believes No. 21 can be the team's full-time second line center, citing Laich's performance there during Fedorov's multiple stints on the injured list this season.
While you know Laich's going to bring a balls-out effort every night, he's not the greatest puck-handler, and his passing abilities are nondescript. Even though he's officially listed as a center, he's made his mark on the wing. Unless Laich takes a jump next season (and at 26, it's not impossible), we'd rather see him stick to the wing.
Someone Else Who Isn't Currently on the Roster:
Sly Fox McPhee has been
mighty coy
of late when talking about planned roster moves. But with the team already pushing the limits of the salary cap, McPhee acknowledged that any new acquisitions will need to come via the trade market. While that might be code for "if we can convince Glen Sather or Bob Gainey to take Nylander," there could be other players on the move if it brought the right return. Shaone Morrissonn isn't likely to return to the team next season, though if he accepts his qualifying offer or loses out through arbitration, the Caps could trade him to a team looking for blue-line depth between now and the start of the regular season.
The little guy from Hershey made a decent showing during a couple of short stints in Washington last season (6 points in 12 games), but his age (will turn 31 in November) and size (5'9'', 187) work against him. Still, he's quick, he's a vet, and
McPhee has implied
that he's in the team's plans for 2009-10. Still, unlikely he's got the size for the full-time gig.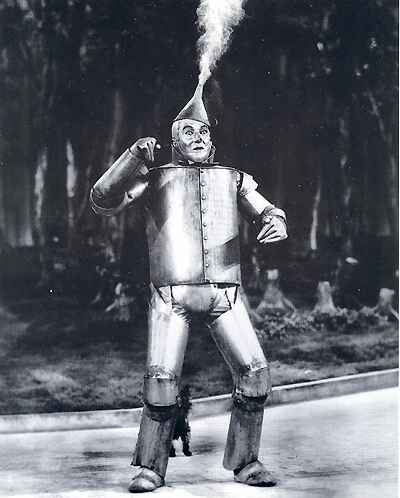 He's slow, looks completely out of place on an NHL playing surface, doesn't move very well and lacks heart. Considering him for the No. 2 spot would be utterly idiotic.
Same as above, except this guy earns $5.5 million next season.